Daily Archives:
August 29, 2013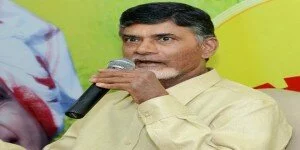 Hyderabad, August 29 : Telugu Desam Party president N Chandrababu Naidu on Thursday demanded the resignation of Prime Minister Dr Manmohan Singh for his failure to run the country effective. Addressing a press conference here, Naidu described the Prime Minister as a "puppet" into the hands of Congress president Sonia Gandhi. He alleged that Dr Singh was not in a ...
Read More »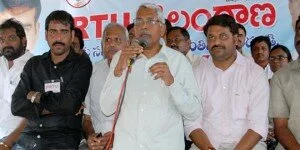 Hyderabad, August 29 : Telangana Political Joint Action Committee chairman Prof M Kodandaram on Thursday warned against the suppression of rights of Telangana region and its people. Addressing a meeting of Progressive Recognised Teachers' Union at Indira Park here, Kodandaram said that further suppression of Telangana people would not be tolerated. He said that the Telangana region suffered injustice for ...
Read More »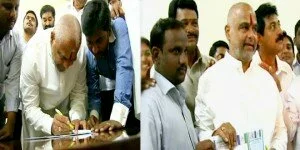 Hyderabad, August 29 : Senior TDP leader from Srikakulam district Tammineni Sitaram formally joined the YSR Congress party here on Thursday. Sitaram is five-time MLA and served as a minister for nine years. He was also a Government Whip for one full term. Later, he joined the Praja Rajyam Party and quit the same after its merger with the Congress ...
Read More »
YSRCP, TRS will merge into Congress: Gali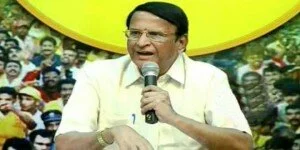 Vijayawada, August 29 : Alleging that the Congress party treated Telangana as an internal party matter, TDP senior leader Gali Muddukrishnamma Naidu said that the ruling party had not right to divide Andhra Pradesh. Talking to reporters here, Naidu said that the Telangana issue was blown out of proportion by the Congress party and by having a tie-up with the ...
Read More »