Daily Archives:
August 27, 2013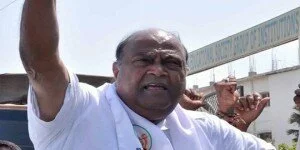 Hyderabad, August 27 : Vidhyth Soudha at Khairtabad remained the epicentre of agitation on Tuesday with the pro and anti-Telangana employees holding simultaneous protests. The situation turned tense when BJP leader Nagam Janardhan Reddy and TJAC leader A Dayakar reached Vidyuth Soudha to extend his solidarity with the Telangana employees. However, police did not allow them to enter the premises ...
Read More »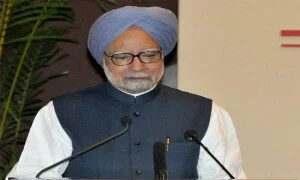 New Delhi, August 27 : Prime Minister Dr Manmohan Singh on Tuesday made it clear that the decision to divide Andhra Pradesh to carve out Telangana was final and irrevocable. The Prime Minister reportedly made these remarks when a delegation of Andhra Pradesh Non-Gazetted Officers' Association, accompanied with union minister K Sambasiva Rao, called on him seeking his intervention to ...
Read More »
SETWIN to start 15 centres for police families
Hyderabad, August 27 : The SETWIN (Society for Employment Promotion and Training in Twin Cities) will start 15 training centres across the State in the next two months to give training to the families of police personnel in different skills. Addressing a press conference after the SETWIN's Board meeting here, Society's chairman Mohammad Maqsood Ahmed said that training centres would ...
Read More »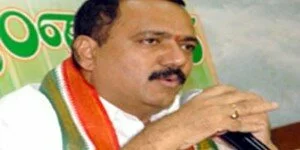 Hyderabad, August 27 : Government Chief Whip Gandra Venkataramana Reddy on Tuesday welcomed the Food Security Bill passed by the Parliament. Speaking to media persons in the Assembly premises here, Gandra said appreciated the efforts of Prime Minister Dr Manmohan Singh and Congress president Sonia Gandhi for passing the Bill in Parliament. He said that the Food Security Bill would ...
Read More »