Daily Archives:
June 4, 2013
Hyderabad, June 4 : AppThoughtz, a Hyderabad based IT software start-up company, has launched an innovation tablet "iTopper" for the Intermediate students (M.P.C & Bi.P.C) which helps students develop deep insights into various subjects like mathematics, biology, physics and chemistry. AppThoughtz strongly believes in the blended teaching methodology that makes conventional type of study more interesting by integrating technology into ...
Read More »
Eight Special Trains between Darbhanga and Yesvantpur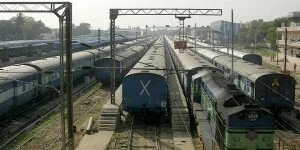 Hyderabad, June 4 : In order to clear extra rush of passengers, eight special trains will be run between Darbhanga and Yesvantpur. Train No. 05289 Darbhanga-Yesvantpur Weekly Express Train will depart Darbhanga at 16:15 hrs on 07th, 14th, 21st and 28th June 2013 (Friday) and arrive Yesvantpur at 20:55 hrs on the second day (Sunday). In the opposite direction, Train ...
Read More »
First sign on loan waiver, says Naidu
Hyderabad, June 4 : TDP President N Chandrababu Naidu today said that he will sign the loan waiver file first immediately after TDP comes to power. "The first file I will sign after coming to power will be that of loan waiver to farmers," he told reporters here today. This apart TDP is serious about lifting the belt shops (illegal ...
Read More »
Measures being undertaken by SCR to prevent incidents of fire in Trains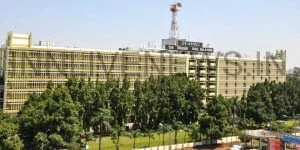 Hyderabad, June 4 : An analysis of the train accidents on SCR in the last Six-years shows that passenger casualties occurred in only two cases of fire accidents – One in August 2008 in Gouthami Express near Kesamudram station and the other one in July 2012 in Tamil Nadu Express near Nellore station. Though the number of fire accidents constituted ...
Read More »