Daily Archives:
March 20, 2013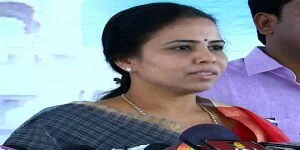 Hyderabad, March 20 : Demanding the Kiran Kumar Reddy-led Congress Government to release a white paper on the power crisis immediately, YSRCP MLAs on Wednesday warned the Government they will continue to agitate in the assembly till the hiked power tariff and surcharges are reduced and undeclared power cuts done away with. Speaking to media persons outside the assembly after ...
Read More »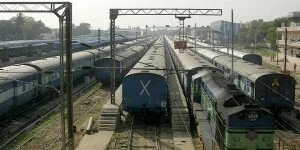 Hyderabad, March 20 : In order to clear extra rush of Passengers, four super fast special trains will run between Sri Ganganagar and H Sahib Nanded. As per the schedule, Train No. 04721 Sri Ganganagar – H Sahib Nanded Super Fast Special Train will depart Sri Ganganagar at 14 40 hrs on 23rd & 26th March (Saturday & Tuesday) and ...
Read More »
Council adjourned following Oppn walk out
Hyderabad, March 20 : The Opposition walked out of the State Legislative Council protesting against the lack of proper response from the government on the people's issue. Earlier, Chief Minister N Kiran Kumar Reddy said that national status would be accorded to Polavaram and Chevella-Pranahita projects by this year end. An All party meeting would be held on March 26 ...
Read More »
Dharmana appears before court
Hyderabad, March 20 : Roads and Buildings Minister B Dharmana Prasada Rao on Wednesday appeared before the CBI court in connection with the Vanpic case. Though Dharmana resigned from the cabinet after being named in the charge-sheet, the government did not accept his papers and the cabinet took a decision not to prosecute him. The cabinet decision was, however, sent ...
Read More »