Daily Archives:
February 25, 2013
25th Feb Urdu
Read More »
Commissioner directs cinemas, malls to enhance security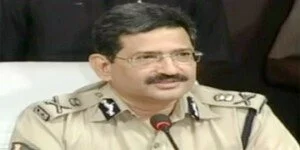 Hyderabad, February 25 : In the wake of the bomb blasts at Dilsukhnagar on February 21 and the existing security environment in the city, City Police Commissioner Anurag Sharma directed all the licensees of cinema theatres located in twin cities of Hyderabad and Secunderabad and Owners/Managements of the Shopping Complexes/ Malls, Star Hotels, Lodges, Big establishments, Entertainment places and government ...
Read More »
No formal inaugurations for basic civic works: GHMC Commissioner
Hyderabad, February 25 : GHMC Commissioner M T Krishna Babu informed that there was no need for formal inauguration for nala desilting works, BT patch works and summer action. The GHMC Commissioner held a review meeting on Engineering Works, Property Tax, Town Planning and Health and Sanitation subjects in Panwar Hall here on Monday. Addressing the meeting the Commissioner said ...
Read More »
DGP conducts aerial survey of naxal-hit Mahadevapoor
Hyderabad, February 25 : Director General of Police V Dinesh Reddy on Monday conducted an aerial survey of Mahadevapoor area of Karimnagar district. Before departing for Aerial survey of Naxal prone areas of Mahadevapoor, the DGP witnessed Slithering demonstration performed by the Grey Hounds Commandoes from Helicopter at Premavathipet, Greyhounds Training Center in Hyderabad. With new Helicopter, attached for Anti ...
Read More »