Daily Archives:
February 17, 2013
MIM's popularity reaches its peak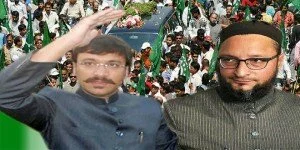 Hyderabad, February 17: The Majlis-e-Ittehadul Muslimeen is all set to become a major political force in the State after next elections. The 38-day period between the arrest of MIM floor leader Akbaruddin Owaisi in the alleged hate speech case and his release on bail has not only increased its popularity among masses, but rejuvenated party's cadre at all levels. Further, ...
Read More »
مجلس اتحاد المسلین کی مقبولیت میں بے پناہ اضافہ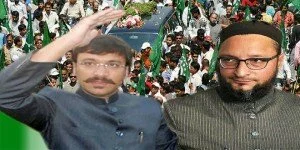 حیدرآباد، 17/فروری:مجلس اتحاد المسلیمن آئندہ انتخابات میں ریاست کی ایک اہم سیاسی قوت بننے کی تیاریوں میں مصروف ہو چکی ہے مبینہ اشتعال انگیز تقریر معاملے میں قائد مجلس اکبرالدین اویسی کی گرفتاری اور رہائی کے بیچ 38 روز کے فاصلے نے ریاست کے مسلمانوں میں نہ صرف مجلس کی مقبولیت میں اضافہ کیا ہے، بلکہ جماعت کے کارکنوں میں ...
Read More »
غیرقانونی طور پرمقیم 17 ہندوستانیوں کی عرب امارت سے واپسی
حیدرآباد، 17/فروری: متحدہ عرب امارت میں غیر قانونی طور پر رہ رہے 17 افراد کا ایک گروپ اتوار کے روز حیدرآباد لوٹ آیا. ان سب کی رہے امارت کی جانب سے دی گئی عام معافی کے تحت ممکن ہو پائی ہے. واضح رہے کہ پچھلے ایک ہفتے میں دو اور گروپس بھی وطن واپس لوٹیں ہیں جنمیں پہلا گروپ 14 ...
Read More »