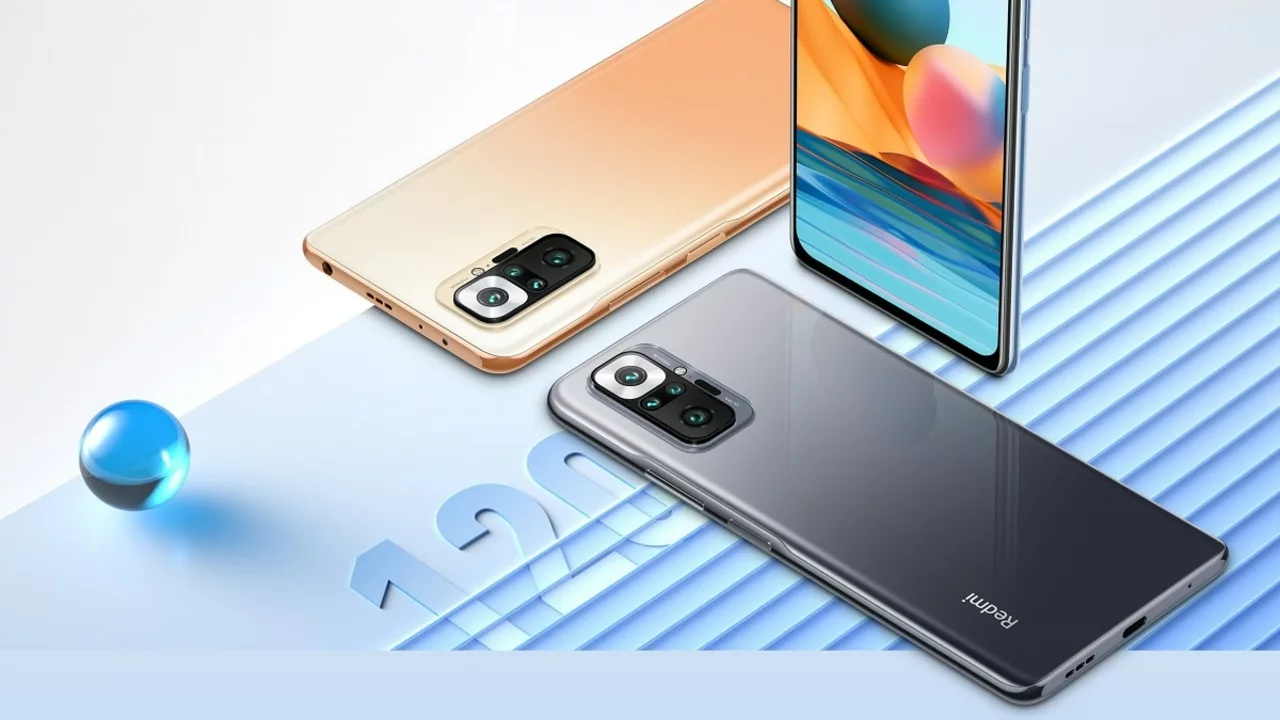 An Introduction to Redmi Note 10 Pro Max
As someone who has always been intrigued by the latest gadgets and technology, I was naturally drawn to the Redmi Note 10 Pro Max. This is Xiaomi's latest offering to the smartphone market, and it's certainly worth taking a closer look. The Redmi Note 10 Pro Max is a feature-packed powerhouse that offers high-quality performance at an affordable price. In this article, I will walk you through the standout features and specifications of this impressive device.
Design and Display
The Redmi Note 10 Pro Max sports a sleek and stylish design that is sure to catch your eye. With its slim profile and glass back, it looks and feels premium. The phone features a 6.67-inch Super AMOLED display, which is absolutely stunning. The colors are vibrant, the contrast is excellent, and the details are incredibly sharp. It comes with an impressive 120Hz refresh rate that makes scrolling and gaming incredibly smooth. This device is a true treat for the visual senses.
Processor and Performance
Under the hood, the Redmi Note 10 Pro Max is powered by the Qualcomm Snapdragon 732G processor. This, coupled with up to 8GB RAM, promises a smooth and lag-free performance. Whether you're multitasking, playing graphic-intensive games, or streaming HD videos, this phone can handle it all with ease. I have been using it for a while now, and I haven't experienced any slowdowns or stutters. It's safe to say that the performance of this device is on par with some of the more expensive phones in the market.
Camera Capabilities
One of the standout features of the Redmi Note 10 Pro Max is its camera system. The phone houses a quad-camera setup on the back, which includes a 108MP primary sensor, an 8MP ultra-wide-angle lens, a 5MP super macro lens, and a 2MP depth sensor. The camera delivers high-quality photos with excellent detail and color accuracy. The selfie camera isn't far behind either, with a 16MP front-facing camera that produces great selfies. The device also offers a plethora of camera features and modes to enhance your photography experience.
Battery Life and Charging
With a massive 5020mAh battery, the Redmi Note 10 Pro Max offers impressive battery life. Even with heavy usage, the phone easily lasts a full day. On lighter usage, you can even stretch it to two days. The device also supports 33W fast charging, which can charge the phone from 0 to 100% in just about an hour. This ensures that you spend less time charging and more time using your phone.
Software and User Interface
The Redmi Note 10 Pro Max runs on MIUI 12 based on Android 11. The user interface is clean, intuitive, and easy to navigate. It comes with several customization options that let you personalize your phone to your liking. There's also a host of useful features like dual apps, second space, and game turbo to enhance your smartphone experience.
Connectivity and Additional Features
When it comes to connectivity, the Redmi Note 10 Pro Max covers all the bases. It supports dual SIM, 4G VoLTE, Wi-Fi, Bluetooth 5.0, GPS, and USB Type-C. The phone also includes an IR blaster, which allows you to use your phone as a remote control for your appliances. Another significant addition is the side-mounted fingerprint sensor, which is fast and accurate.
Final Thoughts
In conclusion, the Redmi Note 10 Pro Max is a well-rounded smartphone that offers excellent value for money. It delivers in all the key areas - design, display, performance, camera, and battery life. Whether you're a gamer, a photography enthusiast, or just an average user, this phone is worth considering. I hope this article has given you a comprehensive understanding of what this device has to offer.