Daily Archives:
April 2, 2013
2nd April Urdu ePaper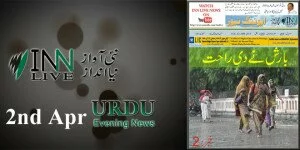 Read More »
Rains Disrupt Life in Hyderabad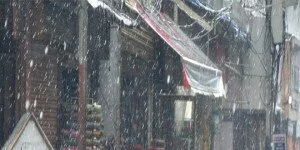 Read More »
Rains disrupt life in Telangana, one killed
Hyderabad, April 2 : Unseasonal rains played havoc in Telangana districts in which one person died while crops were damaged and traffic was disrupted. In Nizamabad district one person died and several houses were damaged due to heavy rains and high velocity winds. Traffic was disrupted on the Karimnagar- Kamareddy highway. Many trees were uprooted and crops were damaged in ...
Read More »
CBI files supplementary charge sheet
Hyderabad, April 2 : The Central Bureau of Investigation on Tuesday filed a supplementary chargesheet in the YS Jagan Mohan Reddy Disproportionate Assets case. This is the supplementary to the first charge sheet. The 29-page charge sheet has named nine persons as witnesses and has eight documents. It has mentioned Aurobindo Pharma, Hetero Drugs, Trident Companies in it and charged ...
Read More »