Daily Archives:
May 27, 2013
TDP, Cong, CBI have become unpopular: YSRCP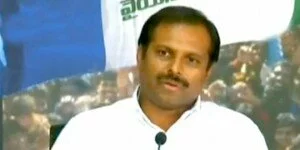 Hyderabad, May 27 : Affirming that the nexus of TDP, Congress and CBI to defame YSR and his family members will stash them into the unpopularity bin, YSR Congress has said that YS Jagan Mohan Reddy will come out with a clean chit to play a key role in the state and central polity, "Chandrababu Naidu has being using the ...
Read More »
BJP condemns naxal attack in Chattisgarh
Karimnagar, May 27 : BJP National General Secretary P Muralidhar Rao has condemned the attack by Naxals on Congress top leadership in Chhattisgarh. He expressed extreme shock and grief on this audacious act by Maoists. The BJP leader also expressed his condolences to the kith and kin of those who were killed including leaders Mahendra Karma, Nandkumar Patel, Uday Mudaliar ...
Read More »
Hyderabad, May 27 : The Greater Hyderabad Municipal Corporation has cautioned the general public against buying the land in the Sy.No. 78 of Gokul Plots in Hafeezpet Village at Serilingampally Mandal. In a public caution notice, the GHMC said that Gokul Plots in Hafeezpet village is Government Land as per the Revenue records and most of the occupiers were not ...
Read More »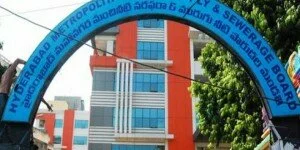 Hyderabad, May 27 : The Hyderabad Metropolitan Water Supply and Sewerage Board has constituted 21 Emergency Responsive Teams to tackle the emergency situations for high alertness during heavy rainy days to take precautionary and preventive measures on the trunk sewers in areas under O&M Division I to XVII. The Chief General Manager (Engg.), O&M Circle No: III has been the ...
Read More »